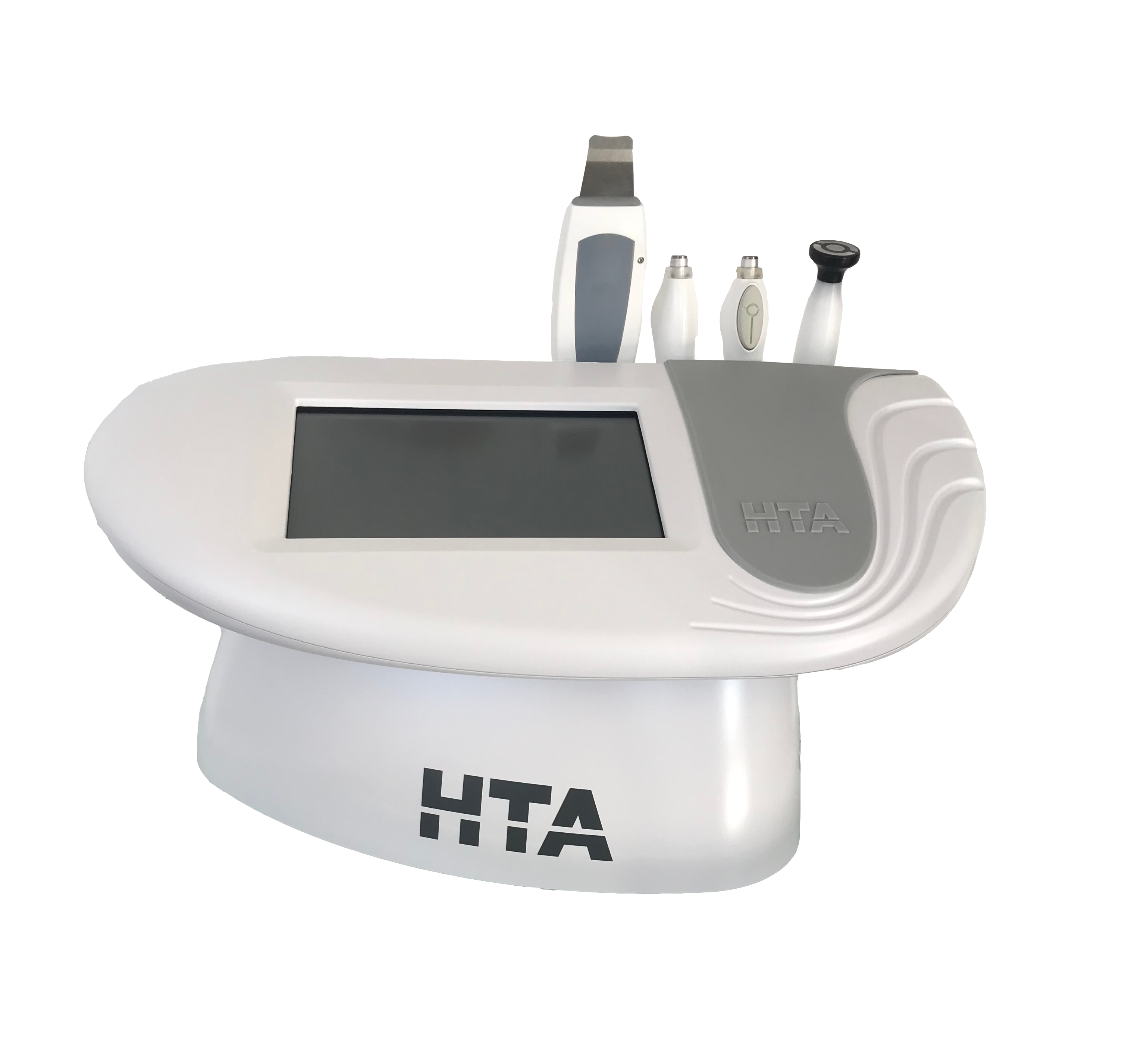 HTA LIFT 4
Soft Peeling - Ultrasounds - Radiofrequency - Light therapy
For firmed and lifted skin
HTA LIFT 4 is an innovative technology offering a facial treatment combining 4 highly effective techniques.
A genuine alternative to invasive techniques and surgical procedures, this device produces visible results from the first session by deeply cleansing the skin, reducing wrinkles and contouring the face.
A comprehensive treatment protocol
HTA LIFT 4 guarantees a comprehensive anti-aging and anti-blemish treatment as it features several highly effective technologies:
With its ultra-vibrating spatula, remove dead cells and impurities from the skin for deep pore cleansing. No other techniques exfoliate the epidermis as well without attacking the skin.
Radiofrequency therapy can redefine the facial contour by heating the deepest layers of the epidermis. This thermal stimulation activates the fibroblasts, thereby boosting collagen and elastin production, and reactivates the skin regeneration process. Ideal for combating skin slackening and reducing wrinkles; instant lifting effect!
Ultrasounds help the active ingredients of cosmetic products penetrate the skin barrier and maximize their effects. Their action promotes the production of collagen and stimulates the vascular system and lymphatic drainage in the treated area. This process is also recognized as an alternative to surgery.

The 7-color LED mask uses light therapy, a cold-light biostimulation technique. This device has several wavelengths, ranging from 423 nm to 640 nm, and is capable of resolving various skin problems (redness, blemishes, a dull complexion, etc.).
Gently cleanses and exfoliates the skin
Facilitates the penetration of active ingredients
Stimulates collagen production
Stimulates cellular metabolic activity
Prevents and combats skin slackening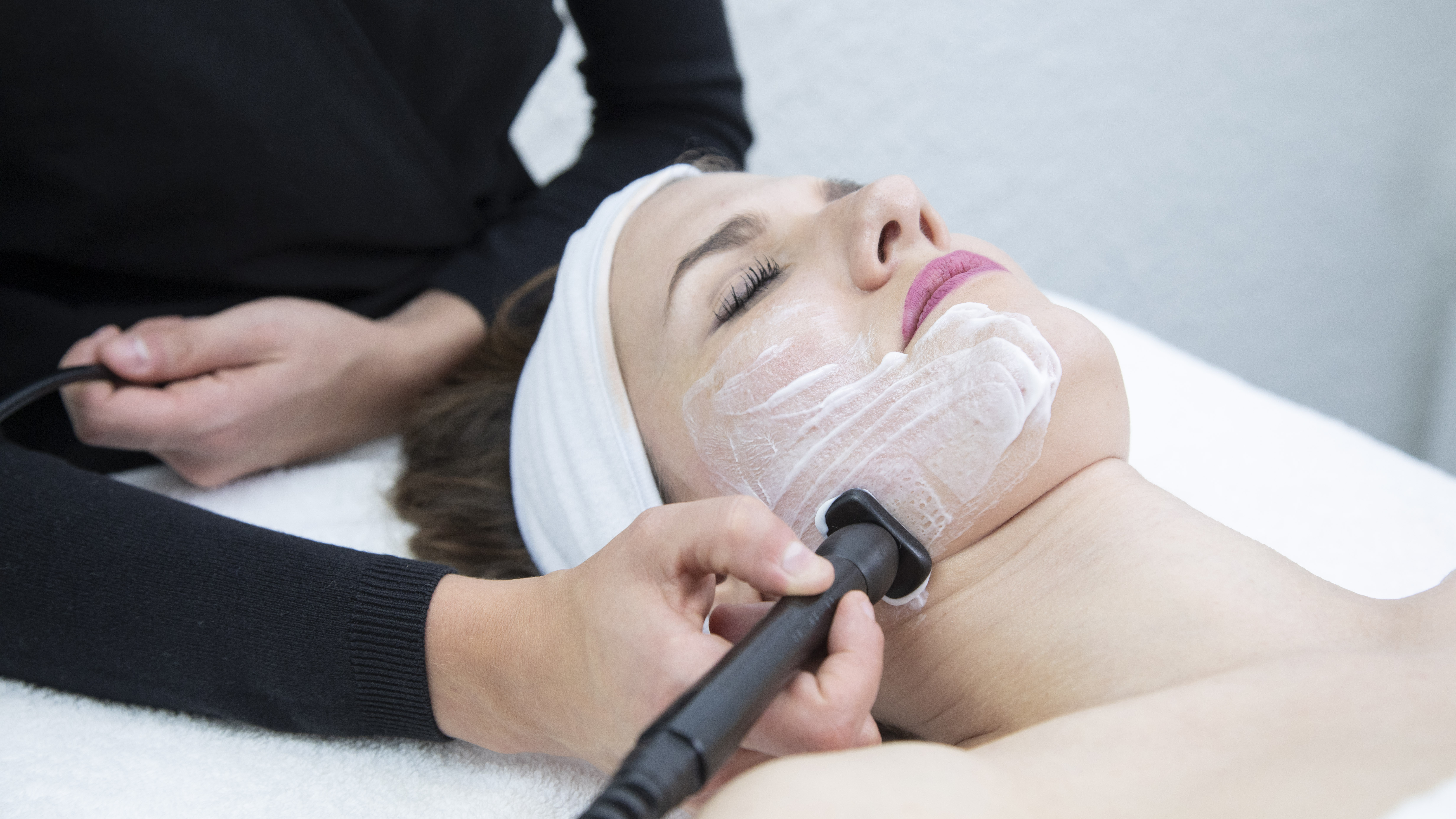 Technical caracteristics
| | |
| --- | --- |
| Dimensions | 24 x 51 x 29 cm |
| WEIGHT | 8 kg / 18 lb |
| VOLTAGE | 100-240 V | 50-60 Hz |
| VIBRATION FREQUENCY | Spatula: 25 kHz |
| RADIOFREQUENCY POWER | 30 W (max) |
| FREQUENCY | 300 kHz |
FAQ
We recommend a course of 6 treatments for optimum results: 4 sessions with one session per week and then 2 sessions 15 days apart. A session can last anywhere from 20 to 45 minutes as needed.
The HTA LIFT treatment is broken down into several steps:

1 - Make-up removal and skin cleansing
2 - Soft Peeling with the ultra-vibrating spatula
3 - Radiofrequency contouring
4 - Sequential ultrasounds
5 - Application of the LED mask
6 - Application of the HTA light moisturizing cream to finish off the treatment

You will be provided with the necessary cosmetic products.
The techniques used are non-invasive so customers can resume their normal activities immediately following the treatment.