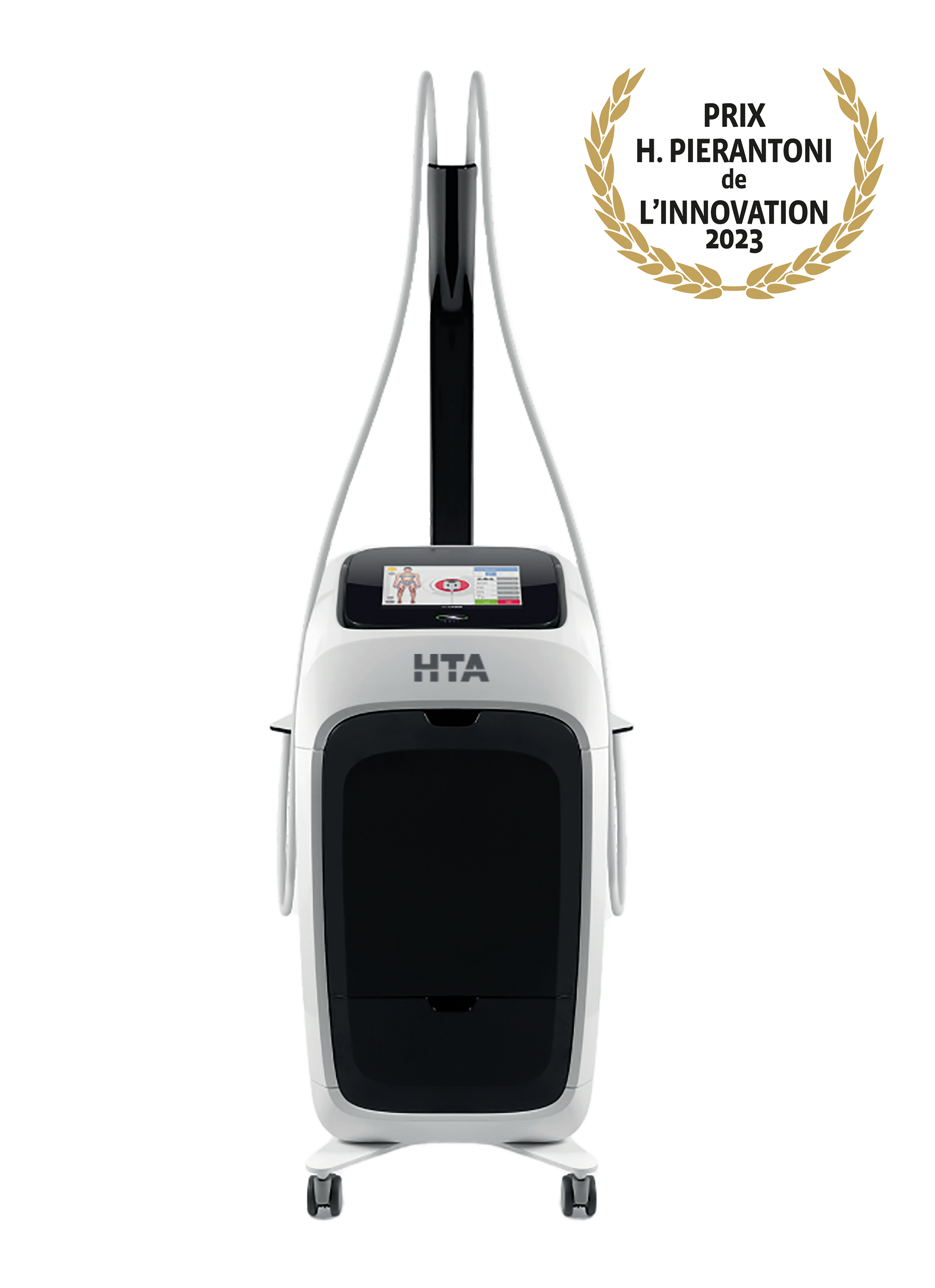 HTA ELITYS
Intense body contouring - 9 cutting-edge techniques
Latest-generation contouring!
HTA ELITYS is a contouring device that combines 9 ultra-effective techniques, to comprehensively sculpt the entire silhouette.

With its 3 handpieces, this technology works deep down, targeting the abdominal wall, legs, buttocks, arms, thighs, waist, and more.

Each one has specific features and works to achieve a set objective, whether it is eliminating fat cells, stimulating metabolism, facilitating the penetration of active ingredients, firming the skin, reducing "orange peel" skin, contouring the body, or toning tissue.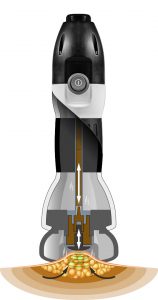 A single device for 8 slimming actions
• 1 MHZ ULTRASOUNDS – SLIMMING ACTION
• ELECTROPORATION – INTENSIFYING ACTION
Consists of a high-frequency micro-massage that stimulates the area to be treated. Alternating cycles of pressure and vacuum pressure "empty" the adipocytes of their excess fat and thus recontour the area.
Used for its ability to make skin tissue more permeable to cosmetic products.
• ELECTROLIPOLYSIS – TONING ACTION
• LLLT – STIMULATING ACTION
Acts deep down on fatty deposits to rid them of fat cells. This also helps stimulate blood and lymph flow.
Also known as cold laser therapy, this technique induces intracellular and tissue stimulation to reduce cellulite and adipose tissue and significantly recontour the silhouette.
• RADIOFREQUENCY – REGENERATING ACTION
• ENDOMASSAGE – DRAINING ACTION
Thermal stimulation stimulates collagen and elastin production, improves micro-circulation and reactivates the skin regeneration process.
Mechanical massage that drains and tones tissue.
• SHOCK WAVE + VACUUM THERAPY
Mechanical action that reorganizes and stimulates tissue, leaving it smoother and softer.
Technical caracteristics
Dimensions

49.5 x 49.5 x 100.8 cm

POWER

120 VA

POWER SUPPLY

50-60 Hz / 230 Vca

RADIOFREQUENCY

– Power: 25 W

– Frequency: 450 kHz

ULTRASOUNDS

– Generator of diverging sine waves – 4 heads
– Actual irradiated area: 7 cm² per head

ELECTROPORATION

– Frequency: 800 Hz – 1.6 kHz

ELECTROSTIMULATION

– Pulse generator, max 27 mA

SHOCK WAVE

– Nominal frequency: from 1 to 12 Hz

– Vacuum: -20 kPa to -50 kPa

LLLT

– Wavelength: 980 nm
– Maximum power density: <10 mW/cm² – Class 3R laser

LED

– Wavelength: 472-639 nm

– Temperature: 40°C/104°F